About us
Company establishment and development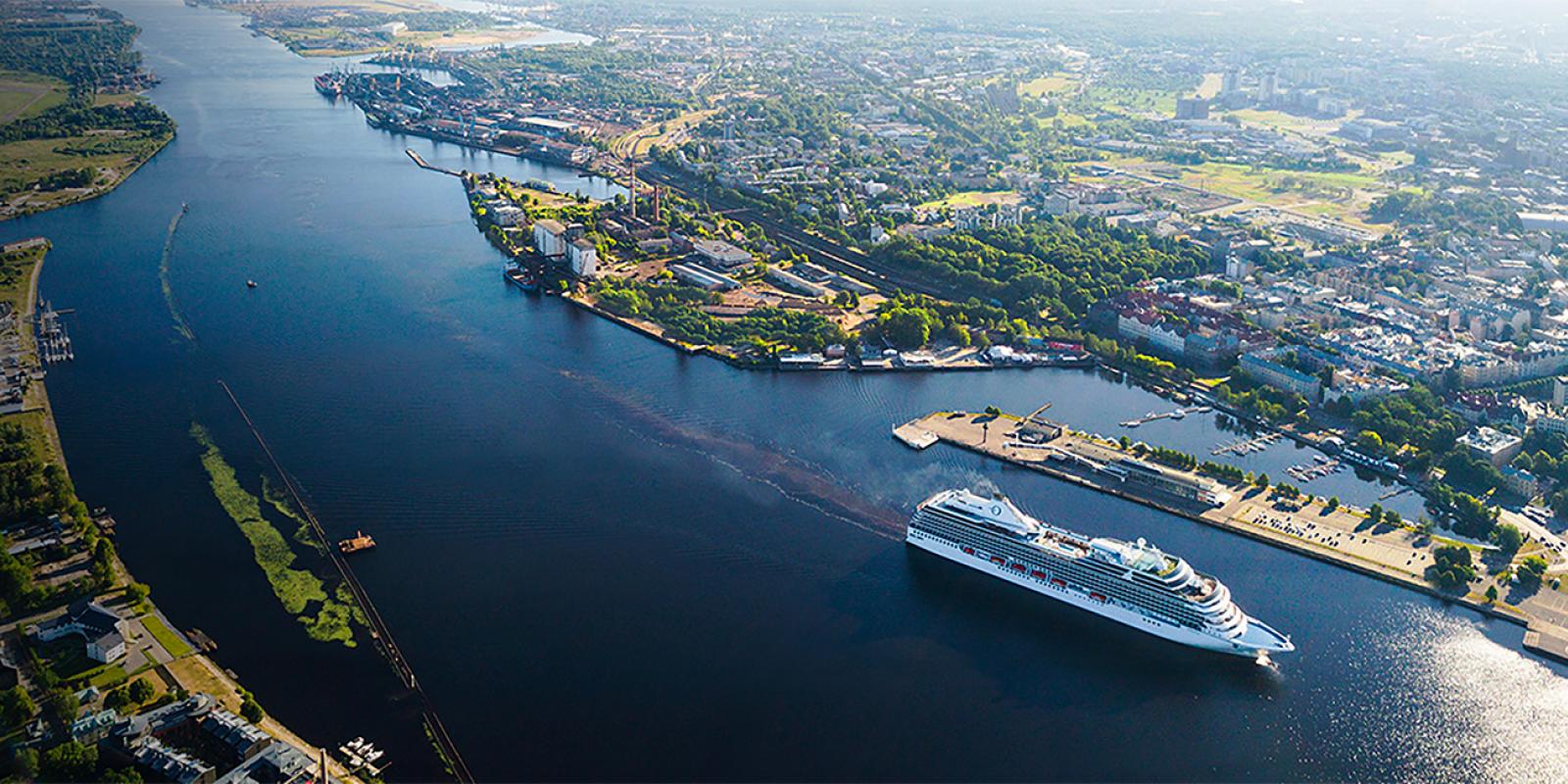 "RĪGAS PASAŽIERU OSTA" SIA. ("RIGA PASSENGER PORT" Ltd./ previously "RIGA PASSENGER TERMINAL" Ltd.) was founded in August 2002 with the aim of managing and developing Riga passenger port and its adjacent territory. Today, the company has significantly expanded its operations and, in addition to providing port services, is also pursuing ambitious real estate development plans. Already now, the passenger port managed by, "RIGA PASSENGER PORT" Ltd has become an intense transport and people mobility hub, which is very important for Riga. Its role in the city development is expected to increase significantly.
We offer convenient and safe berths for cruise, fleet and all other types of ships, as well as ferries, yachts and boats (except cargo ships). The port is used by about a million visitors each year. Stevedoring and ship agent services are provided in our port. Electric car charging, bicycle rental and other modern lifestyle services are available. Riga passenger port is a modern hub where the main priority is ensuring convenience and well-being of our clients, while respecting the needs of environmental conservation and sustainable development.
We work according to international standards. The services provided by ""RIGA PASSENGER PORT" Ltd" comply with the requirements of the International Ships and Port Facilities Code, which certifies the safety and quality of these services, both in terms of the provision of fresh water and the available infrastructure and capacity requirements.
Our location is exclusive - guests of Riga passenger port can reach the Old Town within a few minutes walk, where, alongside medieval churches, museums and other historic buildings, you can enjoy shopping, relaxed dining in elegant restaurants or calm street cafes. Cruise ship and ferry passengers, as well as owners of small private floating boats, who have just entered the port, can walk to the castle of the highest official of Latvia - the President, visit the Parliament (Saeima), or enjoy the charm of 800 year old Riga.
Riga passenger port is in constant development and thanks to the investments made, new piers are already available for our guests. In the near future we intend to impress with additional modern services - an elegant hotel, a spacious and comfortable passenger terminal and developed commercial areas.