Areas of activity
Cruise ship and passenger service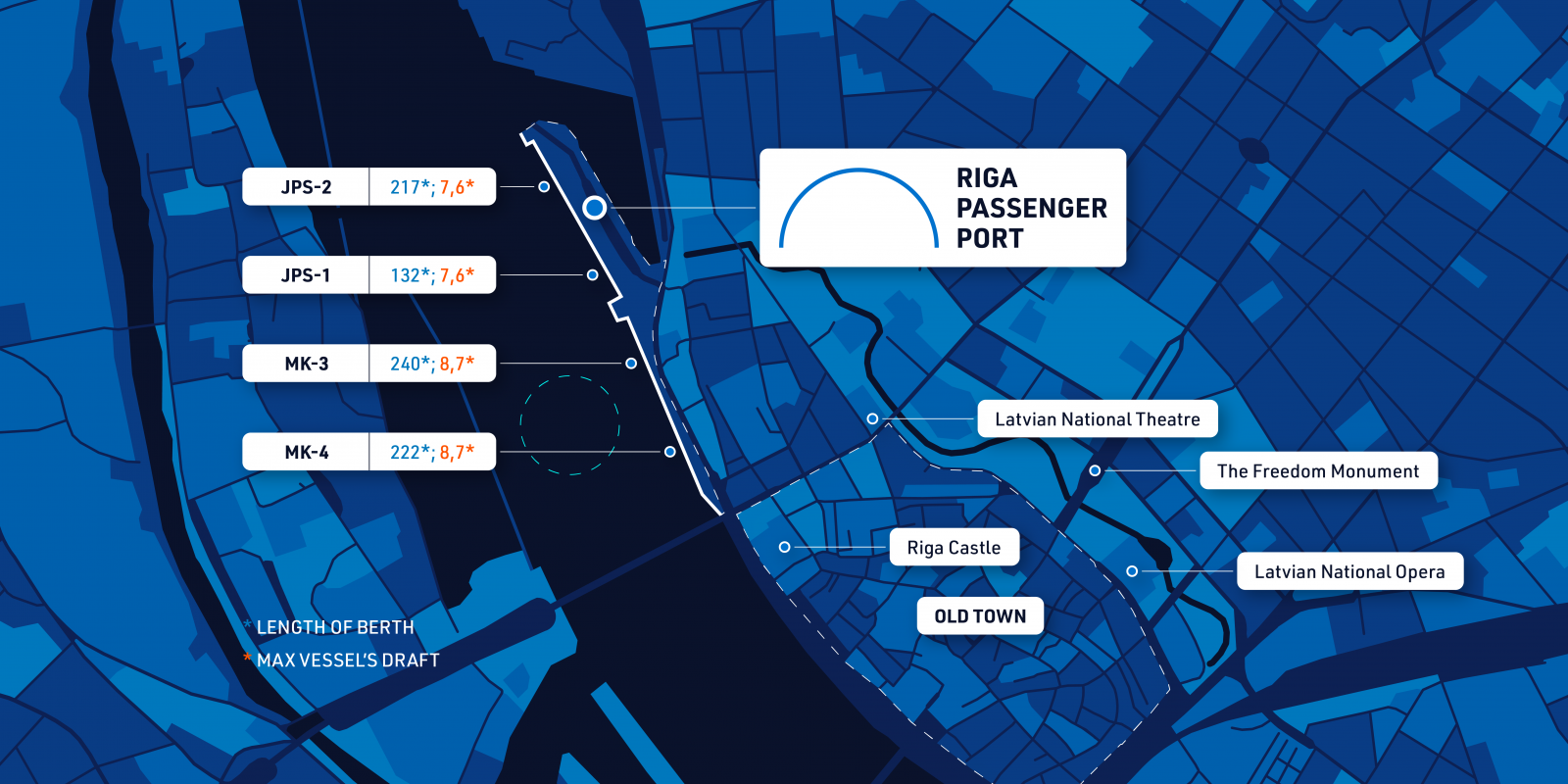 As Riga passenger port is becoming a major hub for cruise and passenger ferries in the Baltic Sea region, more and more tourists are calling Riga as a stopover or destination for their trip.
While in 2018 75 000 cruise passengers were served in the port of Riga, this number is expected to increase to almost 160 000 by 2030. To accomplish this, an ambitious development plan is being implemented in Riga passenger port, creating a modern passenger service infrastructure. As a result, the port of Riga should become a place where cruises start and end.
Current cruise ship schedule available here.
For berth reservation, please, use this Reservation form.
To apply for transportation passes, please, use this Application form.
For your information: Riga passenger port services for cruise vessels and transportation pass fees.